JavaOne 2005 - The Song Remains the Same



It's been two years since the last time I attended the JavaOne conference and it seems the song remains the same. Java may be 10 years old but the marketing angles are centuries old. The vendors should always consider the two most important things when marketing to the sheep at the JavaOne conference as summed up in the 2003 quote:

If you are a vendor trying to sell your worthless goods at JavaOne, there are two basic things you need to do. The first is to have some decent eye-candy at your booth. Don't bother trying to get anybody who knows anything because most of the people coming up to the booths don't know anything anyway. Just get some gimmick with some hot chicks and you're on your way. Second, don't bother with any giveaway except for a t-shirt. Although, a big giveaway through a drawing does attract a lot of attention too. Nonetheless, the t-shirt lasts forever because those who get free t-shirts wear them around if they think they are cool. Sink plenty of money and time into making the best t-shirt and just give it away at the booth.
Perhaps Hani was right and we do need a little better reporting from JavaOne. More photos of the swag and the booth personnel would be a nice start.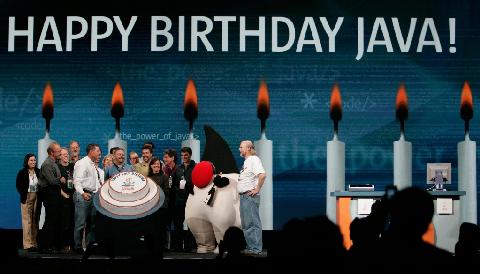 Comments
when you say it like that it makes a lot of sense
when you say it like that it makes a lot of sense
I know I'm off topic but today is the best day as she has said
i wanna to know about java
Add Comment